Fri 19 Jun 2009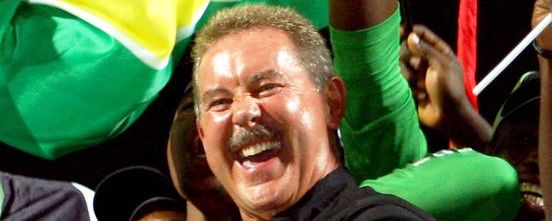 His girlfriend's house was surrounded by Federal agents in black SUV's this afternoon, they told him to walk out and introduce himself. So he did, and he asked them, 'If you've got a warrant, take me into custody. If you don't, I'm going to Houston.' And they did, so they arrested him.
Chairman of the troubled Stanford Financial Group, R. Allen Stanford surrendered to FBI agents in Virginia Thursday afternoon, his attorney said. Law enforcement officials said Stanford is in custody after surrendering in Stafford, Va. Authorities plan to unseal an indictment charging Stanford on Friday, the officials said, speaking on condition of anonymity because they were not authorized to discuss the case.
Stanford Financial Group has been under investigation by a grand jury in Houston. The Securities and Exchange Commission filed civil charges earlier this year accusing Stanford and his top executives of conducting an $8 billion fraud by advising clients to buy certificates of deposit from the Antigua-based Stanford International Bank.
The SEC's lawsuit charged that the bank advertised its CDs in a brochure touting a conservative investment philosophy. But instead the bank's portfolio was "misappropriated by Defendant Allen Stanford and used by him to acquire private equity investments and real estate," the suit says.
Read (more…)