Sun 6 Jul 2008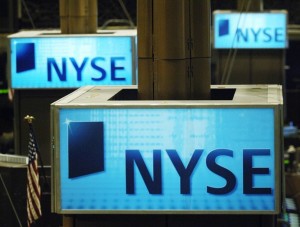 U.S. stocks will continue to fall next week, in continuation of a sell-off that saw the Dow Jones Industrial Average experience its worst week in over four years, due to nervousness that the easy-money binge of the last few years has come to an end. No fireworks in earnings so far.
It will be tough for Wall Street to shake off the bear market blues next week if the price of oil keeps rising and the earnings season kick-off from Alcoa and General Electric disappoints investors. Stocks will remain vulnerable to any new signs of distress from hedge funds hit by their exposure to bad U.S. home loans, as well as from credit markets, where Wall Street firms and corporations are finding it harder and harder to obtain financing.
Oil has become the biggest wild card for growth and corporate profits. It jumped to a record above $145 a barrel on Thursday, driven by tensions between Israel and Iran, before the long holiday weekend to mark US Independence Day.
The price of crude is up 50 percent so far this year.
On Friday, US markets are closed on July 4th for the Independence Day holiday.
Financial results from Alcoa and GE will kick off the second-quarter earnings season next week. Aluminum company Alcoa, the first Dow component to report results, will release its quarterly numbers on Tuesday. GE, another Dow industrial and a bellwether for the US economy, will report earnings on Friday. Aside from second-quarter results, investors are anxious to see the companies' forecasts for world economic growth and their own corporate sales prospects.
Read (more…)