Sun 10 Aug 2008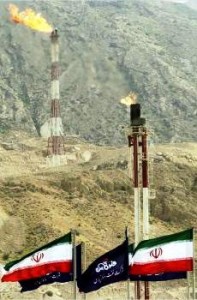 In less than a month crude oil, which some saw hitting $200 a barrel by year-end, has plunged $32 but a rebound could happen, for example, over the Iranian nuclear crisis, analysts say. From a record-high $147.27 on July 11, the New York futures contract slid to about $115 on Friday, losing almost 22 per cent in the course of four weeks.
In its wake, most other commodity prices, which were driven higher by the oil market surge, have fallen from their peaks.
An ounce of gold has dropped to $800 from $1,000; farm commodity prices are between 25pc and 40pc lower and petrol prices have dropped about 6pc.
"Oil is at a tipping point. It is an exaggeration to cry that a bubble has burst. It is a break, Oil market was not in a bubble."
For James Williams at WTRG Energy, the law of supply and demand reins.
"The market is simple reflecting the fundamentals of supply and demand. Markets participants are considering the world slowdown, the deterioration in expectations for the growth worldwide," Williams said.
The slowdown in economic growth has a significant impact on energy consumption, analysts say.
A case in point is US drivers, known as huge consumers of petrol, drove a third less in May compared with a year ago. Motor fuel consumption fell more than 2pc.
This trend is expected to extend to the emerging market countries where the increasing weakening of fuel subsidies is going to force consumers to fill up their tanks less.
Read (more…)