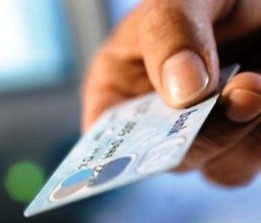 There are many different types of credit cards to choose from including low interest, balance transfer, instant approval, reward, airline, corporate, prepaid, and even student credit cards. Obviously, you consider many factors when determining the best offer for you.
Chief among these factors are all the different rates associated with each offer including the APR (annual percentage rate), the annual fee if there is one as well as other cardholder benefits.
Low interest credit cards have either a low APR or a low introductory APR. A low interest rate credit card can be a good choice for people who tend to either leave an outstanding balance on their credit cards or tend to pay their bills late.
Low interest credit cards can also help save money by reducing interest and finance charges.
Cardholders who tend to carry an outstanding balance on a credit card with a high interest rate may also benefit by applying for a low interest credit card for balance transfers. Simply put, with balance transfer credit cards, you can transfer a balance from an existing high interest credit card to a low 0% APR interest rate credit card.
Benefits that 0% credit cards should include:-
Read
– If you have a good credit history, the introductory rate for purchases should be long-term, say 15 months.
– Look for benefits like purchase protection, smart card technology, discounts at certain merchants and retailers, a year-end financial statement, and various travel and emergency assistance services.
– Watch out for schemes like optional free rewards programs. For every dollar spent on your card, for example, you earn one point. Earned points can be applied to a variety of services and products. There is no yearly limit or expiration on points earned. As an example, Blue from American Express offers you this benefit.
Looks like a good deal
– Several zero interest cards offer merchandise rewards on items such as toys, DVDs, clothing, jewelry, household items and gifts. You can also receive travel rewards on items such as theme park tickets, hotel stays, and cruises. Plus, of course, there will be 0% introductory APR for a certain period on card purchases and balance transfers.
– There are cards that offer a 0% introductory APR on purchases and balance transfers for up to 12 months, a high credit limit and no annual fees. You can also get a customized card with your business name plus online account management benefits