Sun 3 Aug 2008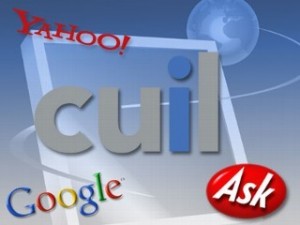 The site claims to scour far more of the Web than Google does. It promises to sift through more than 120 billion pages to arrive at the best results. Google no longer publicly offers up its breadth, though its silence there will only stir up the hype that Cuil is, in fact, the new Google.
Cuil is a search engine devised by a group of former Google employees. My initial impression of the site was that is was easy to use. It claims to have the largest database of indexed pages in the world, 121 billion – although Google won't disclose the number of pages it has indexed. But how many pages a search engine has indexed may not mean that much. What matters is if it can find the one simple page a person is looking for.
So I did some tests of my own. I started with word "pirate". Cuil's top search result was a site called "Talk like a Pirate Day." This site didn't appear on the first page of Google's results, although Google did find a wikipedia reference to it. Google's top result was The Pirate Bay, a notorious file-sharing website. Pirate Bay was listed second in Cuil's results. Beyond that, both sites offered, more or less, the same information.
But it was after the initial search that Cuil really began to shine. While Google offers some related searches, including pirate-related costumes, pictures and games, Cuil offered a much greater variety in alternative searches, including movies, games, software, sports, and even party suggestions.
Read (more…)